Chiquito is a Mexican-American band that was founded in the late 1980s. They are best known for their song "El Bailador" which has been featured on television shows such as The Simpsons, Scrubs, and more.
Chiquito Timbal (Rafael Berroa) and Manuel Piano lead the La Chiquito Team Band, a quintet of salseros (salsa singers) (Emmanuel Frias). Alberto Mara, Kelvin Savion, and Lugo Santana are the group's additional members, who serve as the backup chorus and sometimes perform solos in front of a large salsa orchestra. "La Industria Salsera" is the name of their unique take on the tropical genre.
Timbal and Piano have been singing and working professionally since childhood, despite their youth when the band was established. They have previously collaborated with musicians such as Julián Oro Duro, Bonny Cepeda, José Pea Suazo, Jossie Esteban, Giro, Yiyo Sarante, El Clasicom, and others. They met on the road a lot, made friends, and decided to band together to create a musical idea, not only as vocalists but also as producers.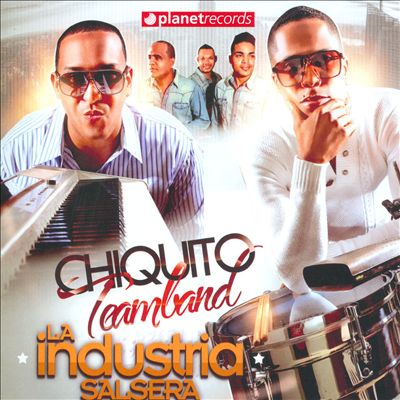 They created La Chiquito Team Band in June of 2012 and gradually refined their idea. Early hits like "Volveré," "Crar el Otro Parte," "Querida," and "Lupita" were widely distributed and broadcast on the radio, allowing the band to perform live and establish their distinct dance and singing skills. La Industria Salsera, their first long-player released in 2014, included 13 songs, including most of the aforementioned singles as well as extra successes "Homenaje a Joe Arroyo" and "La Macarena." As a result of the album's success in the Dominican Republic, the trio was able to tour the Caribbean and Florida as a headlining act. The song "Llamada de Mi Ex" by La Chiquito Team Band followed that success a year later. Following a two-year tour, the quintet released the pre-release song "Me Marcho" in June 2017, which quickly rose to the top of the streaming and digital charts.