Frank Zappa was a musician and composer who is best known for his work in the fields of avant-garde jazz, experimental rock music, film score composition, and composing classical music. He was also an author and visual artist.
Frank Zappa is an American musician, songwriter and composer who was a major figure in popular music from the 1960s until his death. He is considered one of rock's most innovative musicians and composers. His eclectic musical style drew on many diverse influences including jazz, blues, R&B, avant-garde classical music and Eastern philosophy.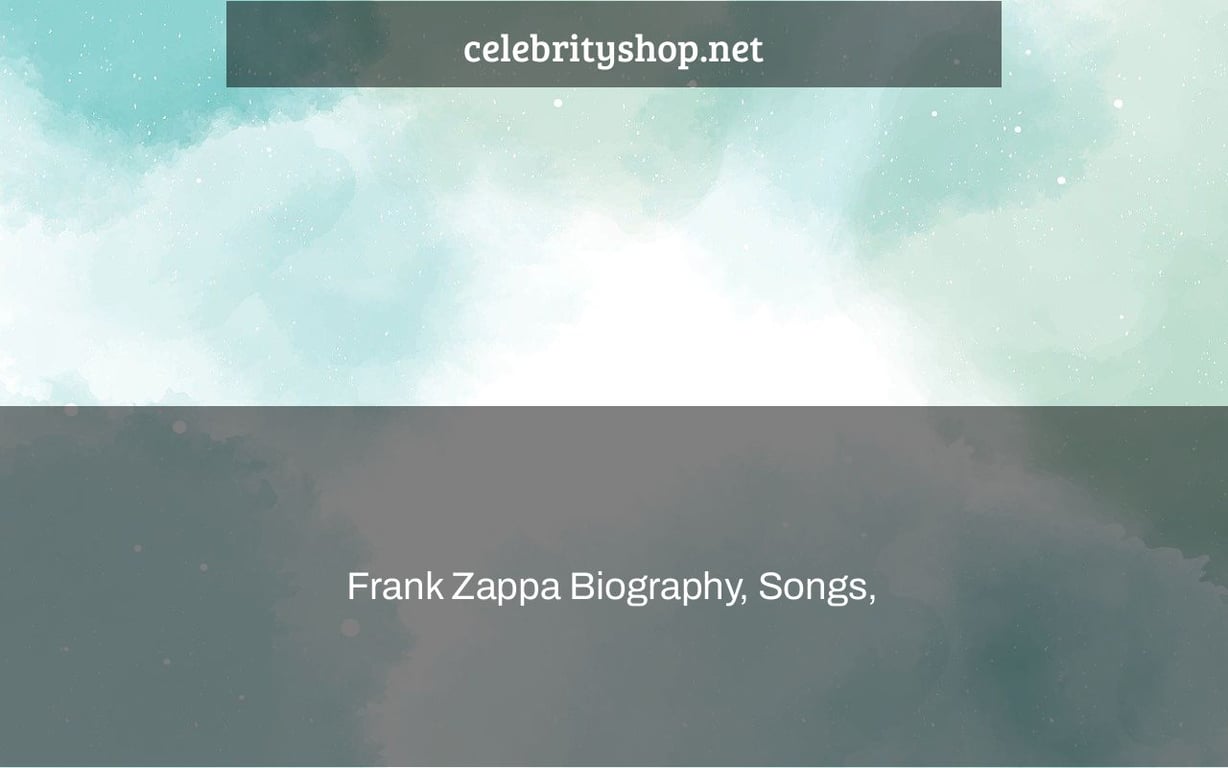 Frank Zappa, a composer, guitarist, vocalist, and bandleader who performed and recorded from the 1960s through the 1990s, was a unique musical personality. Doo wop and avant-garde classical music were among his many inspirations; although leading rock & roll bands for most of his career, he utilized them to create a hybrid style that straddled jazz and complex, contemporary serious music, at times enlisting orchestras to perform along. As if his music wasn't difficult enough, he added sarcastic and often abstractly funny lyrics and song titles, establishing him as part of a controversial literary lineage that included Beat poets such as Allen Ginsberg and edgy comedians such as Lenny Bruce. Although he was nominally a popular musician, his recordings rarely received significant airplay or sales, he was able to gain control of his recorded work and issue it successfully through his own labels while also touring internationally, in part due to the respect he earned from a dedicated cult of fans and many serious musicians, and also because he was an articulate spokesman who promoted his own work. The Mothers of Invention, the 1960s band he headed, often appeared to mock mainstream music and counterculture (although he affected long hair and jeans, Zappa was openly scornful of hippies and drug use). He was speaking before Congress in opposition to censorship by the 1980s (and editing his testimony into one of his albums). These humorous and serious aspects, however, were complimentary rather than antagonistic. Zappa was an iconoclastic advocate of the freest possible expression of ideas, both in words and deeds. Most importantly, he was a composer with much more ambition than any other rock artist of his day, as well as most classical performers.
Frank Vincent Zappa was born on December 21, 1940, in Baltimore, Maryland. For much of his childhood, he believed he was named after his father, a Sicilian immigrant who was a high school teacher at the time of his son's birth, and that his name was "Francis Vincent Zappa, Jr." That's what he told interviewers, and it got a lot of press. Many years later, Zappa checked his birth certificate and found that his first name was Frank, not Francis, as he had assumed. During World War II, the real Francis Zappa joined the Navy, and he spent the remainder of his career working for the government or in the military sector in various capacities, resulting in many family migrations. Rose Marie (Colimore) Zappa, Zappa's mother, was a former librarian and typewriter. The family resided in Baltimore, Opa-Locka, FL, and Edgewood, MD throughout his early years. When Zappa's father got a position teaching metallurgy at the Naval Post-Graduate School in Monterey in December 1951, they relocated to California. Zappa had showed an interest in becoming a musician the previous year, joining the school band and playing the snare drum.
Despite the fact that the Zappa family remained in California for the remainder of Zappa's youth, the family relocated often; by the time Zappa graduated from Antelope Valley Joint Union High School in Lancaster in June 1958, he had already attended seven high schools. In the meanwhile, his passion for music had developed. He was especially drawn to R&B, and in 1955 he joined a band as a drummer. Simultaneously, he had developed an interest in avant-garde classical music, especially Edgard Varèse's work. After high school, Zappa attended a few local universities to study music on and off. In addition, he began to play the guitar.
On December 28, 1960, Zappa married Kathryn J. Sherman; the couple divorced in 1964. Meanwhile, he performed in bands and composed music for low-budget films. In November 1961, he started working at Paul Buff's small Pal recording studio in Cucamonga, CA, in order to record his music for one of these pictures, The World's Greatest Sinner. He and Buff started collaborating with studio groups to write and produce pop songs, which they then licensed to companies like Del-Fi Records and Original Sound Records. Zappa purchased the studio from Buff on August 1, 1964, and renamed it Studio Z. He was caught on March 26, 1965, by a local undercover cop who had lured him in by encouraging him to record a pornographic audiotape. He spent 10 days in prison after being convicted of a misdemeanor, an event that left him angry. He closed the studio after serving his time, went to Los Angeles, and formed a band called the Soul Giants, which included his buddy, vocalist Ray Collins, as well as bassist Roy Estrada and drummer Jimmy Carl Black. He quickly persuaded the group to perform his own songs rather than covers, and to alter their name to the Mothers (on Mother's Day, May 10, 1965, according to legend).
By the autumn of 1965, the Mothers had secured a manager, Herb Cohen, and had successfully auditioned for roles at prominent nightclubs such as the Whiskey Go-Go. On March 1, 1966, they were discovered by record executive Tom Wilson, who signed them to MGM Records' Verve Records subsidiary. (The provocative term "The Mothers" had to be changed to "The Mothers of Invention" by Verve.) The group's contract required them to deliver five albums in two years, so they headed into the studio right once to record the first of those albums, Freak Out! Elliot Ingber had joined the group on guitar at this point, making it a quintet. Due to a surplus of content and Zappa's willingness to take a lower publication fee, it was decided to release it as a double-LP, an extraordinary luxury for a debut act that was almost unknown, much alone an established one. (Blonde on Blonde, Bob Dylan's seventh album, was released around the same time.)
On June 27, 1966, the film Freak Out! was released. It was not an instant commercial success, but it did reach the Billboard list for the week of February 11, 1967, and stayed there for 23 weeks. Zappa met Adelaide Gail Sloatman in July 1966, and the two married in September 1967, just before the birth of their first child, a girl called Moon Unit Zappa, on September 28, 1967. On September 5, 1969, she gave birth to a son, Dweezil. He, like Ahmet Zappa, was born on May 15, 1974, would go on to become a recording artist. In August 1979, Diva, the fourth kid, was born. Zappa hired drummer Denny Bruce and keyboardist Don Preston in the summer of 1966, making the Mothers of Invention a septet. However, by November 1966, when the Mothers of Invention returned to the studio to record their second album, Absolutely Free, Bruce had been replaced by Billy Mundi, Ingber had been replaced by Jim Fielder, and Zappa had hired two horn players, Bunk Gardner on wind instr. and Jim Fielder on trumpet. In June 1967, the album was released after four days of recording. It debuted in July and quickly rose to the Top 50.
The Mothers of Invention arrived in New York City in November 1966 for a Thanksgiving Day performance at the Balloon Farm in Greenwich Village, which lasted through New Year's Day 1967. They returned to California after a two-week stay in Montreal, where Fielder quit the group in February. In March, Zappa started recording Lumpy Gravy, his debut solo album, after signing to Capitol Records under the false assumption that he was not contracted to Verve as an artist, a claim that Verve would later refute. The Mothers of Invention returned to New York City later that month for another lengthy engagement at the Garrick Theater in Greenwich Village, which lasted throughout Easter week and was so popular that Herb Cohen had the theater booked for the summer. That streak started on May 24, 1967, and continued intermittently until September 5. During this time, Ian Underwood, a saxophonist and pianist, joined the band. We're Only in It for the Money, the group's third album, started recording in August.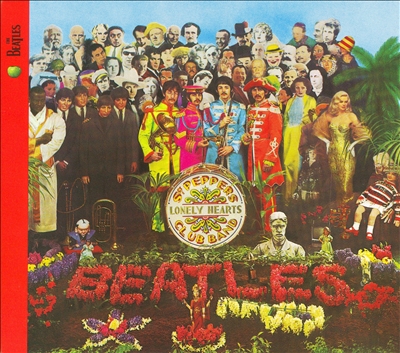 The Mothers of Invention had their first European tour in September 1967, performing in the United Kingdom, Sweden, and Denmark. Verve declined to exercise its option to renew the band's contract on October 1, despite the fact that the band owed the label three more albums. They finished recording We're Only in It for the Money in October, but the album's release was delayed due to legal concerns about the album's proposed cover photograph, an elaborate parody of the Beatles' Sgt. Pepper's Lonely Hearts Club Band, which were eventually resolved by placing the photograph on the inside of the fold-out LP sleeve. On March 4, 1968, We're Only in It for the Money was released, and it charted in the Top 30. Another legal dispute was settled when Verve bought Capitol's Lumpy Gravy recordings. On May 13, 1968, Verve published this symphonic piece under Zappa's name (and that of "the Abnuceals Emuukha Electric Symphony Orchestra and Chorus"), and it lasted five weeks in the charts.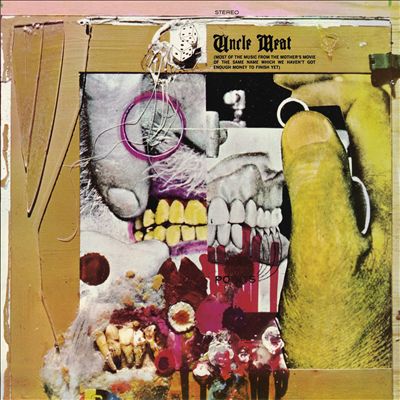 Despite the fact that the Mothers of Invention owed Verve one more album, Zappa was already planning forward. He started recording Uncle Meat, the soundtrack for a planned picture, in the autumn of 1967, and worked on it until February 1968. Billy Mundi departed the band at this time and was replaced on drums by Arthur Dyer Tripp III. Zappa and Herb Cohen announced in March that they were launching their own record label, Bizarre Records, which would be distributed by Warner Bros. Records' Reprise Records division. The label was created with the intention of recording not just the Mothers of Invention, but also other artists found by Zappa. Ray Collins left the Mothers of Invention early in the summer, although they continued to tour. The album Ahead of Their Time was published in 1991 as a result of their performance at the Royal Festival Hall in London on October 25, 1968. Bizarre was officially established that month with the release of Los Angeles street singer Wild Man Fischer's song "The Circle." Lowell George, a guitarist, joined the Mothers of Invention in November. Cruisin' with Ruben & the Jets, the band's last album under contract, was released in December, and it featured Zappa leading the group through a performance of seemingly genuine doo wop and R&B songs. The album stayed on the charts for a total of 12 weeks. (Zappa was no longer employed by Verve, but his disagreements with the business were not resolved.) In March 1969, Verve released Mothermania: The Best of the Mothers, which lasted nine weeks on the charts.)
On April 21, 1969, Bizarre published the ambitious double-LP Uncle Meat, the sixth Mothers of Invention record. It made it into the Top 50. (The film it was intended to follow was not released until 1989 on home video.) Pretties for You, Alice Cooper's first album, was released in May by Bizarre Records, and it was the label's sole significant hit (after switching to Warner Bros. Records proper, that is). Lowell George departed the band the same month, eventually forming Little Feat with Roy Estrada. In July 1969, Zappa started work on his second solo album, Hot Rats. The Mothers of Invention performed their last performance in their original incarnation on August 19, wrapping off a tour on Canadian television. One week later, Zappa announced the disbandment of the band, but this would not exclude him from using the moniker "Mothers of Invention" in the future. On October 10, 1969, Frank Zappa's second studio album, Hot Rats, was released. It barely stayed in the charts for six weeks at the time, but it would go on to become one of Zappa's most popular albums, with the instrumental "Peaches en Regalia" being a particular favorite. Zappa had copious recordings of the Mothers of Invention, both live and in the studio, and he used that material to put together a new album, Burnt Weeny Sandwich, which was released in February 1970 and reached the Top 100.
On the request of Zubin Mehta, conductor of the Los Angeles Philharmonic Orchestra, Zappa gathered a new group of rock musicians known as the Mothers for a performance of a piece called 200 Motels with the orchestra on May 15, 1970 at UCLA. In June 1970, Zappa began a tour with this incarnation of the Mothers, which included vocalists Howard Kaylan and Mark Volman, both of the Turtles. (Ian Underwood, organist George Duke, drummer Aynsley Dunbar, and guitarist Jeff Simmons were also on the bill.) Weasels Ripped My Flesh, another archive Mothers of Invention record, was released in August and charted. Chunga's Revenge, released in October, was marketed as a Zappa solo album, while including the Mothers' current lineup; it charted for 14 weeks. The band traveled to Europe on December 1 after touring the United States in the autumn of that year. They were at Pinewood Studios in the United Kingdom from January 28 to February 5, 1971, filming a movie version of 200 Motels with the Royal Philharmonic Orchestra and co-stars Theodore Bikel, Ringo Starr, and Keith Moon of the Who. Zappa had scheduled a performance with the Royal Philharmonic at the Royal Albert Hall on February 8 as a cost-cutting measure, since he could then pay them for the filming/recording session as if it were rehearsals for the event, according to union regulations. The Royal Albert Hall, however, canceled the performance because Zappa's lyrics were too obscene, and this tactic failed. He added to his costs by filing a lawsuit against the Royal Albert Hall, which he ultimately lost in court.
The Mothers performed during the last week of the Fillmore East venue in New York City on June 5 and 6, 1971, recording their performances for a live album, Fillmore East, June 1971, which was immediately released on August 2. It was Zappa's first Top 40 album since We're Only in It for the Money, which he released three years before. Guests John Lennon and Yoko Ono came on the program on June 6, and their performance was recorded for their 1972 album Some Time in New York City. On August 7, 1971, the Mothers performed at UCLA's Pauley Pavilion, and the performance was captured for the album Just Another Band from L.A., which was released in May 1972 and reached the Top 100. They went on tour far into the autumn. On October 29, 1971, United Artists published a double-LP soundtrack album for 200 Motels, which reached number one on the Billboard Top 100. Meanwhile, the Mothers' European tour was, to put it mildly, tumultuous. The trio performed in the Montreux Casino in Geneva, Switzerland, on December 4, 1971, but their performance was cut short when a fan lit the arena on fire with a flare gun. Deep Purple's song "Smoke on the Water" was inspired by the event. A crazed fan rushed on stage and shoved Zappa into the orchestra pit six days later, when the Mothers were playing at the Rainbow Theatre in London on December 10. He fractured his ankle and had to recover for months as a result of his injuries. Both the tour and this version of the Mothers came to an end at this point.
Zappa created a new big band to perform jazz-fusion music while recuperating at home in Los Angeles, called the Grand Wazoo Orchestra, and recorded two albums with it. Waka/Jawaka, marketed as a solo album by Frank Zappa, was released in July 1972 and stayed on the charts for seven weeks. The Mothers' song The Grand Wazoo was released in December and failed to chart. By September 10, Zappa was feeling well enough to go on a two-week tour with the Mothers, which began at the Hollywood Bowl. From late October until mid-December, he reduced the personnel to 10 members (the "Petit Wazoo" band).
Beginning in 1973, Zappa's career entered a new and unexpectedly popular phase. He reformed the Mothers, recorded a batch of new songs on which he performed lead vocals (his voice had fallen half an octave as a consequence of an injury to his neck sustained when he was hurled from the stage), and embarked on his most comprehensive tour to date. He spent 183 days on the road in 1973, including tours of the United States, Europe, and Australia, after launching the new band in Fayetteville, NC on February 23. Meanwhile, Bizarre Records' contract with Reprise/Warner had expired, so he founded DiscReet Records, which was distributed by Warner and released its debut album, Over-Nite Sensation, in September 1973. The album charted in the Top 40 for almost a year and was certified gold. Apostrophe ('), a solo album by Frank Zappa, was released in April 1974. Radio stations started airing a song named "Don't Eat the Yellow Snow," much to Zappa's astonishment. A single version of the song lasted many weeks in the Hot 100's lower reaches, while Apostrophe (') reached number ten for the week ending June 29, 1974, the highest chart position ever for a Zappa album. The album was also certified gold.
In 1974, Frank Zappa continued to travel extensively. In September 1974, he released Roxy & Elsewhere, a double-LP live compilation attributed to "Zappa/Mothers" that charted in the Top 30. He performed performances at the Armadillo World Headquarters in Austin, TX, on May 20 and 21, 1975, that he recorded for the album Bongo Fury, attributed to Frank Zappa/Captain Beefheart/The Mothers, which was released in October and reached the Top 100. Prior to that, in June, Frank Zappa & the Mothers of Invention released One Size Fits All, which charted in the Top 30. Two performances of Zappa's symphonic music were played at Royce Hall, UCLA, on September 17 and 18, 1975, by the Abnuceals Emuukha Electric Symphony Orchestra (in honour of Lumpy Gravy) and directed by Michael Zearott. The concerts were taped, but the music wasn't released until May 1979 as Orchestral Favorites, which topped the charts for many weeks. Zappa began another lengthy tour on September 27, 1975, remaining in the United States for a New Year's performance at the Forum in Los Angeles, then visiting Australia, Japan, and Europe until March 17, 1976. This marked the end of a chapter in his career. He broke up with his longtime manager, Herb Cohen, and dissolved his band, which turned out to be the final one named the Mothers or the Mothers of Invention due to legal issues with Cohen. After then, he would only perform and record as Frank Zappa. Other legal problems arose as well. In October 1976, he secured an out-of-court settlement with MGM/Verve in a lawsuit that resulted in his obtaining the masters of his early recordings.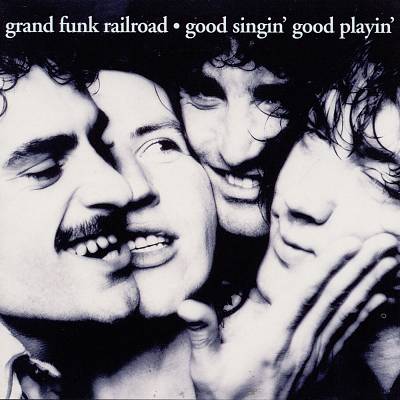 In August 1976, Zappa shocked fans when he was announced as the producer of Grand Funk Railroad's new album, Good Singin', Good Playin'. He began his first global tour under his own name in September, performing in the United States, the Far East, and Europe until February 1977. The Mothers' last album, Zoot Allures, was released on Warner Bros. Records on October 29, 1976, with the DiscReet label presumably owned by Cohen; it charted in the Top 100. Zappa was also trying to get out of his Warner contract. In March 1977, he delivered four albums to the label at once (the initial titles were Studio Tan, Hot Rats III [Waka/Jawaka had counted as Hot Rats II], Zappa's Orchestral Favorites, and the double album Live in New York, recorded in December 1976); he demanded the four $60,000 advances the albums demanded, and when Warner did not pay, he sued them for breach of contract. In the summer of 1977, he revealed that his contract with Warner Bros. had come to an end. He claimed that the four albums were actually one piece, Leather (later spelt Läther), which he sold to Mercury/Phonogram Records. Warner then filed a lawsuit to prevent the film's distribution.
Zappa embarked on a new North American tour on September 8, 1977, and stayed on the road until New Year's Eve. His performances at the Palladium in New York City from October 28 to 31 were videotaped and recorded, and the footage was subsequently used in the film Baby Snakes. The European leg of the tour began on January 24, 1978, in London. The outcome of Zappa's court battles resulted in an abnormally high number of releases during the following year. In March 1978, DiscReet released Zappa in New York (formerly titled Live in New York), which charted in the Top 100. Studio Tan debuted in September 1978 and quickly became a hit. In January 1979, the album Sleep Dirt (formerly titled Hot Rats III) was released and charted. Orchestral Favorites was the last album to be released from the material Zappa had given Warner in March 1977. With these issues resolved, Zappa established Zappa Records, which released the double-LP Sheik Yerbouti on March 3, 1979, with distribution via Mercury/Phonogram in the United States and CBS Records in the rest of the globe. The album managed to stand out from the rest of the Zappa catalog, reaching number 21 on the Billboard 200, Zappa's finest showing in five years, thanks to the Top 50 song "Dancin' Fool." That song was nominated for a Grammy for Best Rock Vocal Performance (Male), while another song on the album, "Rat Tomago," received a Grammy nod for Best Rock Instrumental Performance.
In the spring of 1979, Zappa visited Europe and Japan before returning to the United States, where he finished construction on his home studio, the Utility Muffin Research Kitchen, on September 1. With his home studio and continued habit of recording his performances, as well as increased control over his record releases, Zappa seemed to be able to produce more albums. Joe's Garage Act I was released in September 1979 and reached the Top 30; the double-LP Joe's Garage Acts II & III was released in November and reached the Top 100. On December 21, 1979, Baby Snakes, a film based on the 1977 New York Halloween performances, premiered. It wasn't until 1983 that a soundtrack album was released. Zappa spent the most of 1980 on the road, starting a North American and European tour on March 25 and lasting until July 3, and then traveling again from October 10 to Christmas.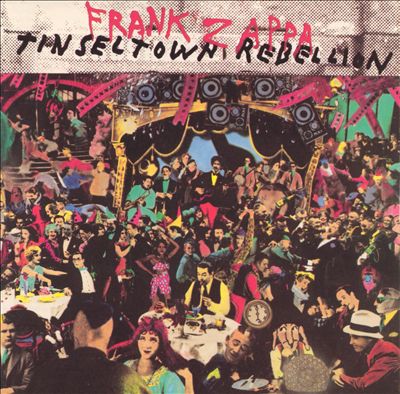 Zappa, astonishingly, did not release an album in 1980. (In May, a song called "I Don't Wanna Get Drafter" came close to reaching the Hot 100.) But in 1981, he made up for it. Another new label, Barking Pumpkin Records, debuted in May with the release of Tinseltown Rebellion, a double-LP that charted in the Top 100. By this time, Zappa had mastered the art of combining studio and live performances on his albums, resulting in final versions that were a hybrid of the two. Shut Up 'N Play Yer Guitar, Shut Up 'N Play Yer Guitar Some More, and Return of the Son of Shut Up 'N Play Yer Guitar were all published concurrently in May 1981 through mail order. Another double album, You Are What You Is, debuted in the Top 100 in September.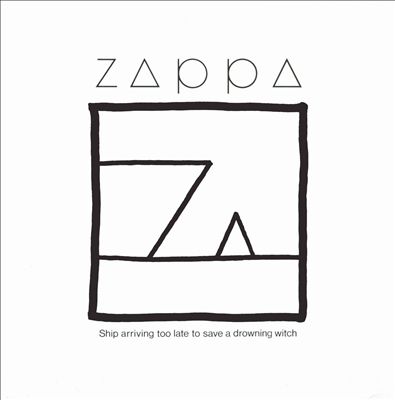 Zappa's spring/summer tour of Europe in 1982 was marred by difficulties, including canceled concerts and even a riot at one performance; he did not travel again for two years after completing the tour on July 14. Meanwhile, on May 3, 1982, he released a new album, Ship Arriving Too Late to Save a Drowning Witch, which featured another of his surprise hit singles, "Valley Girl," a track featuring his daughter Moon Unit Zappa imitating the character and employing the slang of a typical Southern California valley girl. On September 11, 1982, the song reached number 32 on the Billboard Hot 100, making it Zappa's highest successful single. It was nominated for a Grammy Award for Best Rock Performance by a Duo or Group with Vocal in the category of Best Rock Performance by a Duo or Group with Vocal. The album charted in the top thirty. Zappa focused on recording and symphonic music when he retired from the road. Conductor Kent Nagano conducted the London Symphony Orchestra in a performance of Zappa's compositions at the Barbican Arts Centre in London on January 11, 1983, as part of a three-day recording session that culminated in the CD London Symphony Orchestra, Vol. 1, released in June 1983. (In September 1987, a second volume was released.) Prior to it, on March 28, 1983, Zappa released The Man from Utopia, a new rock album that charted for many weeks.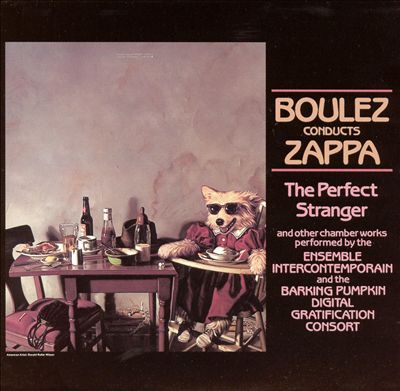 In January 1984, Zappa had some of his symphonic music recorded, as he did the year before, this time by Pierre Boulez's Ensemble InterContemporain. These recordings would be published by Angel Records on August 23, 1984, as Boulez Conducts Zappa: The Perfect Stranger, along with additional material. The second track was Zappa's own recording on the Synclavier, a sophisticated synthesizer capable of reproducing orchestral arrangements that he had bought. The Synclavier liberated Zappa from the technical constraints (and, in some instances, objections) of live musicians, particularly classical musicians, and he began to use it more often after that. In March 1984, he recorded an album of music written in the 18th century by an ancestor of his, Francesco Zappa, using the Synclavier, and released the results on an LP named Francesco Zappa on November 21, 1984.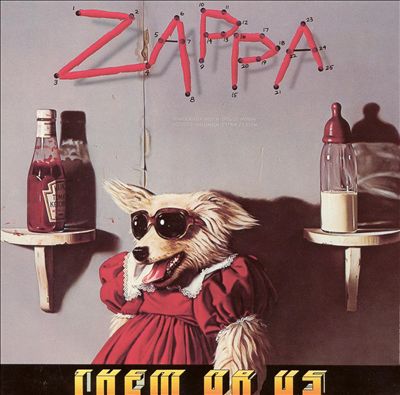 Zappa returned to the road on July 18, 1984, two years after his previous tour ended, for a global tour that lasted until December 23. On October 18, he released Them or Us, a two-LP set. Thing-Fish, a triple-LP box set released a month later on the same day as the Francesco Zappa album, was released on the same day as the Francesco Zappa album. Zappa's albums were no longer charting at this point, so he concentrated on his existing fan base, aggressively marketing to them via mail order. He re-recorded the bass and drum parts for the albums We're Only in It for the Money and Cruisin' with Ruben and the Jets, which were part of a box set he gave to his mailing list, The Old Masters Box 1, in April 1985, after re-acquiring the masters to his Verve/MGM recordings. (The Old Masters Box 2 was released in 1986, and The Old Masters Box 3 was released in 1987, completing the series.)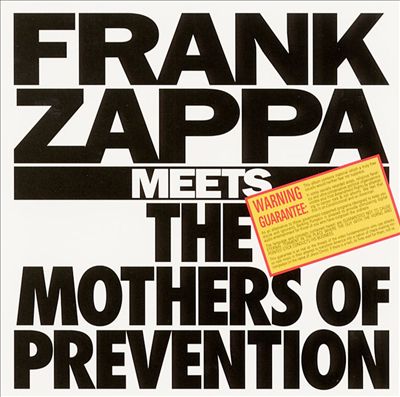 The Parents Music Resource Center (PMRC) was founded in 1985 by a group of spouses of prominent politicians in Washington, D.C., who lobbied Congress for limits on what they regarded as obscenity in popular music. Zappa, a longtime opponent of censorship, rose to the front of the resistance to the PMRC, testifying before the Senate Commerce, Technology, and Transportation Committee on September 19, 1985. Of course, his testimony became public knowledge, and he immediately compiled an album called Frank Zappa Meets the Mothers of Prevention, which was released in November 1985. It was his 33rd and last Billboard chart appearance in January 1986.
Does Humor Belong in Music?, a Zappa live album based on the 1984 tour, was released in Europe in January 1986, but was soon pulled. It was released as a companion piece to a home movie of the same name shot on a single tour date. Later on, the record was released with a fresh mix. In the meanwhile, Zappa secured a deal with Rykodisc, an independent CD company, to release his records on CD. The reprint campaign began in the autumn of the previous year. At the same time, Zappa released Jazz from Hell, a new instrumental album mainly made up of material recorded on the Synclavier. He received his first Grammy Award for Best Rock Instrumental Performance (Orchestra, Group, or Soloist) for the album, while the song "Jazz from Hell" was nominated for Best Instrumental Composition.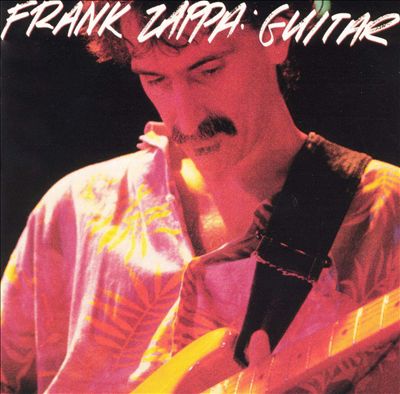 On February 2, 1988, Zappa embarked on what would be his last tour, performing 81 shows throughout North America and Europe from February 2 to June 9. Meanwhile, he kept releasing fresh tracks. In April, he released Guitar, a double album of guitar solos in the style of the Shut Up 'N Play Yer Guitar series, and You Can't Do That on Stage Anymore, Vol. 1, the first in a series of double-CD archive live recordings. In classic Zappa fashion, the series featured him editing together live performances by various Mothers lineups and his backing bands at various periods. The series had grown to six volumes by 1992. The second volume, which was based on a single performance played in Helsinki in 1974, was released in October 1988 at the same time as Broadway the Hard Way, an album of recordings from the 1988 tour. In 1989, Zappa launched the Honker home video line, which included Uncle Meat on VHS tape, as well as the documentaries The True Story of 200 Motels and Video from Hell. (The Amazing Mr. Bickford, a documentary on the animator responsible for the clay animation work shown in Baby Snakes, was released the following year by Honker.) The Real Frank Zappa Book, co-authored by Zappa and Peter Occhiogrosso, was released in May 1989. In 1989, Zappa started going to Russia as a business liaison, which was a surprise non-musical professional move. These attempts were bolstered in January 1990, when he traveled to Czechoslovakia, where he met newly appointed president, writer, and Zappa enthusiast Václav Havel, and volunteered to serve as the country's trade envoy. However, this fell afoul of American President George W. Bush's administration, and Zappa's position became unofficial.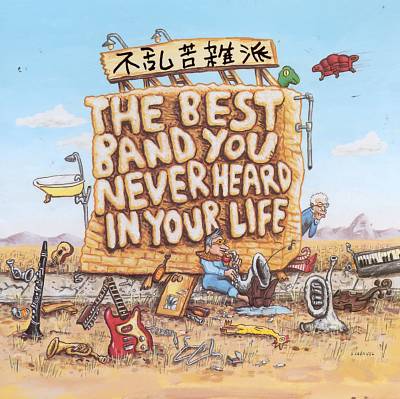 It's difficult to tell what would have happened if Zappa had pursued commerce with the former Soviet Union and nations behind the Iron Curtain, where he was regarded as a cultural hero. Due to sickness, he abruptly canceled planned performances in Europe in May 1990 and returned to the United States. In June 1991, he was able to go to Czechoslovakia and Hungary. Meanwhile, he proceeded to release You Can't Do That on Stage Anymore volumes and albums based on the 1988 tour, including The Best Band You Never Heard in Your Life in April 1991 and Make a Jazz Noise Here in June 1991. In July 1991, he put together a compilation of eight bootleg albums that had surfaced over the years and published his own version of them as a box set called Beat the Boots; the albums were also sold separately, and a second Beat the Boots box was released in June 1992.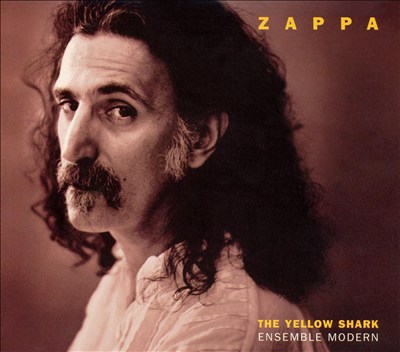 On November 7, 1991, Zappa was set to play in New York with "Zappa's Universe," a collection of alumni from his bands. His children revealed publicly for the first time that he was suffering from prostate cancer when he was unable to attend due to sickness. He flew to Germany on July 13, 1992, to work with the Ensemble Modern on The Yellow Shark, a composition they had commissioned from him, and he was there for the September performances. Zappa released Playground Psychotics in October, an archive album of previously unheard songs from the Mothers' 1970-1971 lineup. In November 1993, the Yellow Shark was released. Zappa died on December 4, 1993, at the age of 52.
Following Zappa's death, his wife sold his entire library to Rykodisc entirely. But, like the Grateful Dead and other well-known rock musicians, Frank had amassed a vast library of studio and live recordings, which Gail Zappa was able to compile into posthumous CDs for his millions of admirers. The ambitious Civilization Phaze III, which Zappa was working on up until his death and was released in December 1994, was the first of these, and other albums, either containing concerts or other material, have also appeared, as have expanded versions of previously released albums such as Freak Out! This stream of releases continued for decades after Zappa's death, as long as Zappa fans remained interested in purchasing.
Watch This Video-
Frank Zappa is a musician who was born in 1940 and died in 1993. He is known for his eccentricity, experimentalism, and outspokenness. His parents were Jewish immigrants from Austria-Hungary. Reference: frank zappa parents.
Related Tags
frank zappa songs
frank zappa death
frank zappa discography
frank zappa children
frank zappa wife