He was a part of the most celebrated musical group in American history, The Four Seasons. He is an iconic figure with his signature black sweater and red scarf. His songs are some of the best-known pop tunes ever written, including "Walk Like A Man" and "Can't Take My Eyes Off You." Valli's other achievements include winning two Grammy Awards for Recordings by The Four Seasons.
Frankie Valli is an American singer, songwriter and actor. He is best known for his four-decade career in music with The Four Seasons. His most successful recording was "Can't Take My Eyes Off You" in 1967.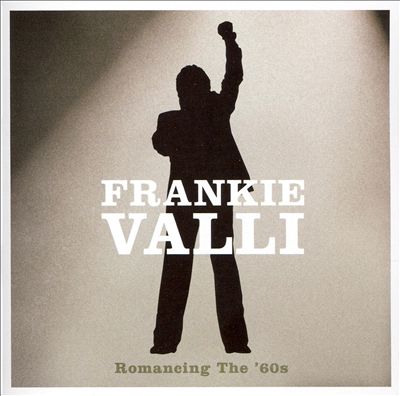 After many years of chart-topping success, Frankie Valli, the main vocalist of the Four Seasons, began a solo career in 1965 while continuing playing with the group, which was renamed "Frankie Valli and the Four Seasons." Valli had begun out as a solo performer with his strong falsetto vocals, releasing the song "My Mother's Eyes" in 1953 under the name Frankie Valley. Frankie Valli's first solo single, "(You're Gonna) Hurt Yourself," was released at the end of 1965, but his first solo hit came in June 1967 with the gold-selling "Can't Take My Eyes Off You," which featured on his first solo album, Frankie Valli: Solo (July 1967). In 1968, Timeless was released. Valli took a break from solo work for a half-decade to focus on the group, but he returned to it in the mid-'70s. The number one "My Eyes Adored You" (November 1974), "Swearin' to God" (May 1975), "Our Day Will Come" (October 1975), and the number one "Grease" (October 1975) were among his following solo successes (May 1978). Valli didn't release another full-length album until 2007's pop classics compilation Romancing the '60s, while continuing to tour and record with the Four Seasons. Following his 2016 Christmas CD, 'Tis the Seasons,' he worked on the 2021 standards album A Touch of Jazz with organist Joey DeFrancesco.
Valli was born Francis Castelluccio on May 3, 1934, in Newark, New Jersey. (The date of his birth, 1937, is incorrect and was widely circulated to make him seem younger.) Early on, he got interested in singing and was inspired by Frank Sinatra's performance at the Paramount Theater in New York City in the 1940s. Texas Jean Valley, who drove him to auditions, became his early mentor, and he assumed the Valley surname, though he attempted many other spellings before settling on Valli. He was signed to Mercury Records' Corona subsidiary in 1953, and his first song, a remake of Georgie Jessel's smash "My Mother's Eyes," was issued with a credit to Frankie Valley. In 1954, "Forgive and Forget" was released on Mercury Records and attributed to Frankie Valley & the Travelers. Neither album was a success. Valli then joined the Variety Trio, which later became the Variatones and the Four Lovers when they were signed to RCA Victor Records. The Four Lovers had one hit song in 1956, "You're the Apple of My Eye," and continued to record until 1957. Valli returned to solo music in July 1958 with OKeh Records' "I Go Ape," attributed to Frankie Tyler. The Romans recorded "Come Si Bella" on Cindy Records the same year, with the B-side "Real (This Is Real)," attributed to Frankie Valli & the Romans. In October 1959, Frankie Vally & the Travelers released "It May Be Wrong" on Decca, and in 1960, "Hal Miller & the Rays" released "An Angel Cried" on Topic Records, the same year that "the Village Voices" (Valli and the rest of the erstwhile Four Lovers) released "Too Young" on Topic. In 1961, "Billy Dixon & the Topics" released two singles: "I Am All Alone" and "Lost Lullaby." None of them were successful.
Neither did the Four Seasons' re-release of the Bell Sisters' song "Bermuda," released by Gone Records in late 1961 and named for a New Jersey bowling establishment. By this time, the band comprised singer/guitarist Tommy DeVito, who had previously been in the Four Lovers, singer/bassist Nick Massi, and singer/songwriter/keyboardist Bob Gaudio, who had previously been in the Four Lovers. songwriter/producer Bob Crewe had signed the trio to a personal services contract, and he employed them as backup singers and musicians. Gaudio composed a song for Crewe that was specifically designed to highlight Valli's multi-octave vocal range, particularly his ability to glide effortlessly from a high tenor to a strong falsetto. The song was called "Sherry," and it was sold to Vee-Jay Records by Crewe. It was released in July 1962 and quickly became the group's first of three straight chart-topping singles. The Four Seasons (or the 4 Seasons, as they were numbered called on their recordings) have always highlighted the lead singer's abilities, with album covers and record labels bearing the phrase "Featuring the 'Sound' of Frankie Valli." The falsetto, of course, was the source of that sound.
In 1963, the Four Seasons had five Top 40 singles and three chart albums, while in 1964 they had seven Top 40 hits and six chart albums. With four more Top 40 singles and three more chart albums in 1965, the success continued. Valli also returned to solo work in that year, but unlike other members of bands who break out on their own, he was determined to do it while remaining the Four Seasons' lead vocalist. He did, in fact, continue to work with Gaudio and Crewe as writers and producers. Valli's solo recordings differed from those of the Four Seasons in that the latter did not offer backing and harmony vocals. Valli also performed with his normal voice rather than a falsetto, and the songs were more in the center of the pop spectrum. Valli began his solo career in October 1965 with the song "The Sun Ain't Gonna Shine (Anymore)," written by Crewe and Gaudio and produced by Crewe, after signing to the Smash Records subsidiary of Mercury Records (while the Four Seasons recorded for Mercury's Philips branch). Valli's "The Sun Ain't Gonna Shine (Anymore)" was a flop, maybe because there were two Four Seasons singles on the market at the same time, "Let's Hang On!" and the pseudonymous novelty "Don't Think Twice," attributed to the Wonder Who?, both of which were successes. (Within six months, the Walker Brothers performed the song in a similar arrangement and were rewarded with a Top 20 success in the United States and a number one in the United Kingdom.)
Valli was unfazed, and in December 1965, he returned to solo work with a second smash hit, "(You're Gonna) Hurt Yourself," written by the Crewe/Gaudio songwriting combination. He succeeded this time, and the song reached the Top 40 in February 1966. In 1966, the Four Seasons continued to have success, with four more Top 40 singles and three chart albums. Crewe and Gaudio's "You're Ready Now," Valli's third solo single, was a failure when it was released in April 1966, barely reaching the Cash Box chart and missing the Billboard Hot 100 altogether, but it, like "The Sun Ain't Gonna Shine (Anymore)," proved to be a song with an afterlife. Years later, it was re-released in the United Kingdom and became a Top 20 success there, thanks to British Northern soul enthusiasts. Valli switched to Philips for his second solo song, Crewe and Gaudio's "The Proud One," which was released in October 1966 and charted but was not a major success. So, apart from the Four Seasons, Valli didn't have much to show for his career after four singles.
Valli hired independent promotion to promote his next release, believing that his record company was not giving his solo work enough attention, and all changed with his fifth song, "Can't Take My Eyes Off You." It took off when it was released in April 1967, reaching at number two in Billboard on July 22, 1967. It was a love ballad with a brassy finale. (It even made it to number one in Cash Box.) Valli's debut solo album, Frankie Valli: Solo, was released as a result of Philips' response. (The full title was The 4 Seasons Present Frankie Valli Solo, and the members of the group, including Valli, were depicted holding up a platform on which Valli stood in the trick picture on the cover.) Only Valli's revivals of the classics "My Funny Valentine" and "Secret Love," as well as a remake of his debut record, "My Mother's Eyes," were freshly recorded; the album was technically a compilation in the sense that seven of its ten songs had previously been issued on singles. However, the content was unfamiliar since his prior singles had not been nearly as popular. The album charted in the Top 40.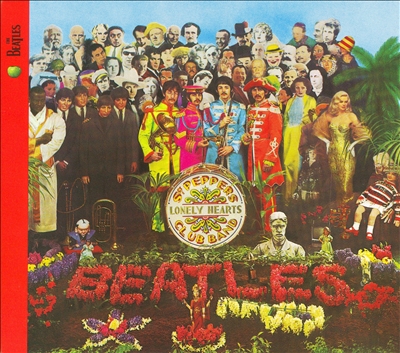 Valli did not quit the Four Seasons to start his solo career or after scoring his first major solo hit with "Can't Take My Eyes Off You," but it may be claimed that his solo work had a negative impact on the group's success. The Beatles' Sgt. Pepper's Lonely Hearts Club Band, published in June, and the San Francisco Summer of Love, which included acid rock bands like Jefferson Airplane and the Grateful Dead, signaled a significant shift in mainstream music. Recording artists were concentrating just as much, if not more, on albums than on singles. Valli, Gaudio, and Crewe, the Four Seasons' brain trust, were keen watchers of the pop world, and they listened intently to successful recordings by others to adapt popular sounds to their own discs. They were, nevertheless, older than their pop counterparts, with the exception of Gaudio. (Valli, for example, was a year older than Elvis Presley, while claiming to be two years younger, which would have made him three years older than the oldest of the Beatles even if accurate.) Their attitude was more akin to conventional show business in the style of Frank Sinatra than the new hippie counterculture. With "Can't Take My Eyes Off Youpopularity, "'s they may have been more interested in promoting Valli as a new Sinatra than the Four Seasons as a psychedelic group. The Four Seasons, in particular, continued to release singles at a time when recording artists all over the world were rushing to record their own Sgt. Pepper's.
Several of the singles were hits. In 1967, the Four Seasons had three additional Top 40 singles, but their sole album release that year was New Gold Hits. In reality, since the bulk of the songs were previously unreleased, the CD was technically a normal album, not a compilation. It wasn't, however, a concept album on the level of Sgt. Pepper's. Meanwhile, Valli's second solo single, "I Make a Fool of Myself," was released in August 1967 by Crewe and Gaudio. In October, it reached the Top 20. Another Crewe/Gaudio song, "To Give (The Reason I Live)," was released in December and reached the Top 40 in February 1968. After a Top 40 reprise of the Shirelles' "Will You Love Me Tomorrow" at the start of the year, the Four Seasons' hitmaking engine broke down in 1968. They struggled with follow-up songs "Saturday's Father" and "Electric Stories," which both missed the Top 40 due to their inability to come up with an album. Meanwhile, Valli was working on a solo album, his first, which was released in July under the title Timeless. Valli's interpretations on current classics like "By the Time I Get to Phoenix," "Sunny," and "Eleanor Rigby" were blended in with some fresh original material on this pleasant listening effort. It barely sold a few hundred copies.
The Genuine Imitation Life Gazette, The Four Seasons' first concept album, was released in January 1969, however it was a failure. Raymond Bloodworth and L. Russell Brown's "The Girl I'll Never Know (Angels Never Fly This Low)" was Valli's first solo song in a year and a half, released in May 1969. In Cash Box, it made the Top 40, but not in Billboard. In April 1970, another Valli single was released, this time a remake of the Fortunes' song "You've Got Your Troubles (I've Got Mine)," which did not chart. The new Four Seasons song "Patch of Blue," which briefly charted, received a new artist credit: "Frankie Valli & the 4 Seasons" in the same month. The next month, the two acts were labeled as "Frankie Valli/The 4 Seasons" on the LP Half & Half, which included Valli solo and Four Seasons group recordings alternated one after another across the disc.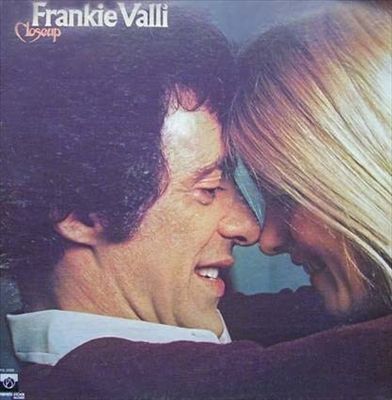 Valli and the Four Seasons did not chart again for Philips Records, where they remained until the end of 1970. The Four Seasons officially became known as Frankie Valli & the Four Seasons after the departures of Tommy DeVito in early 1971 and Gaudio in 1972 (he simply withdrew from the stage act, continuing to share ownership of the group name with Valli and to compose and produce for the group). Following a one-off single with Warner Bros. Records in the United Kingdom in 1971, both Valli as a solo artist and Valli & the Four Seasons as a group signed with Motown Records, where their records would be released on the newly established MoWest subsidiary. Valli's February 1972 single "Love Isn't Here (Like It Used to Be)," which failed to chart, began a painful two-year period in which a succession of Valli and Valli & the Four Seasons releases failed. Valli and Gaudio left Motown in 1974, leaving with them one unreleased tune, "My Eyes Adored You," a solo ballad penned by Crewe and Kenny Nolan. Valli subsequently joined with the newly established Private Stock Records label as a solo artist, and "My Eyes Adored You" was released as a single in October 1974. As a consequence, the team made a significant recovery. On March 22, 1975, the song debuted at number one on the Billboard Hot 100. Valli's first album for Private Stock, Closeup, was released that month and reached number 50 on the Billboard 200. Crewe and Denny Randell's disco-influenced follow-up song "Swearin' to God," released in April, reached the Top Ten in July.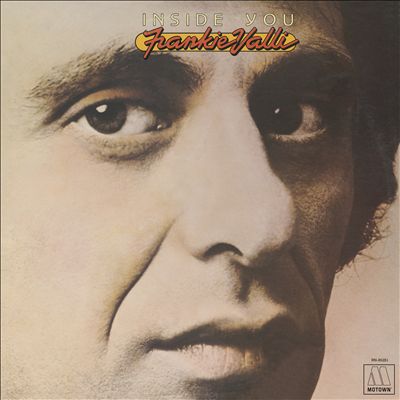 Meanwhile, Valli and Gaudio were able to get a new deal with Mike Curb's Curb Records, which was subsequently distributed by Warner Bros. The ensemble comprised of drummer/singer Gerry Polci, guitarist John Paiva, bassist/singer Don Ciccone, and keyboardist Lee Shapiro at this time, following numerous member changes in what was basically Valli's backing band. The song "Who Loves You," released in July 1975, was credited as the Four Seasons, not Frankie Valli & the Four Seasons. In November, it reached the Top Five. In October, Motown capitalized on Valli's resurgence by releasing Inside You, a collection of mainly previously unheard songs that sold moderately. Valli's second new song, a cover of Ruby & the Romantics' "Our Day Will Come," was released the following month. It reached just outside the Top Ten in December, and the follow-up Our Day Will Come LP charted the following month, giving Valli three chart albums in a single year. It was four if you included the Four Seasons' Who Loves You album, which was released in November (and six counting the compilations Frankie Valli Gold and The Four Seasons Story). However, Who Loves You showed that Valli was not as powerful in the group as he had been in the 1960s. The following Four Seasons single from the album was "December, 1963 (Oh, What a Night)," which was released in December and included Gerry Polci's voice over Valli's. The song was a smash success, reaching number one on the charts, which appeared to augur well for a scheme in which Valli and Gaudio would spin off the Four Seasons as a distinct act from Valli, who would go solo for good.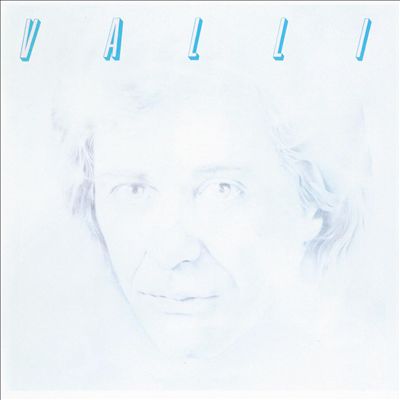 Valli's solo songs "Fallen Angel" (which reached the Top 40), "We're All Alone" (a Boz Scaggs song), and "Boomerang" all charted in 1976. (which made the Cash Box list, but not the Billboard one). Valli, his year's LP release, did not sell well. Meanwhile, another song from the Who Loves You album, "Silver Star," became the Four Seasons' first Top 40 success without a Valli lead vocal. Valli's 1977 album, Lady Put the Light Out, and the singles he released that year failed to chart. Despite this, he took even more of a back seat on the next Four Seasons album, Helicon, which barely made the charts, and he announced his resignation from the group in the autumn after a farewell tour. His debut single of 1978, "I Could Have Loved You," was a flop, but he was subsequently selected to perform the freshly composed title song for the film version of the Broadway smash Grease, written by Bee Gees' Barry Gibb. Valli performed "Grease" over the opening credits, and his RSO Records song was a huge success, reaching number one in August and going platinum. (Valli also appeared in Sgt. Pepper's Lonely Hearts Club Band, a cinematic musical released in the summer of 1978.) After signing with Warner/Curb, he released a new album that month, Frankie Valli…Is the Word, which charted in the lower reaches.
Valli's song "Save Me, Save Me" hit the easy listening charts in November 1978, while "Fancy Dancer" hit the mainstream charts in January 1979. Fans were unaware, however, that he was battling otosclerosis, a rare illness that threatened to render him deaf. Before the issue was resolved, he had to undergo three surgeries. Meanwhile, the Four Seasons fizzled out and disbanded in 1979, far from thriving on their own. Valli started recording for MCA Records in 1980, releasing the album Heaven Above Me and a modest chart hit with Chris Forde, "Where Did We Go Wrong." However, after he had recovered from his final surgery, he decided to join a Four Seasons reunion tour that started in the spring of 1980 without him. In July, he returned in time to join the band for the recording of a live CD. In early 1981, Warner Bros. Records released Reunited Live, a double LP that signaled the permanent reestablishment of a group known as Frankie Valli & the Four Seasons. Valli did, however, record solo singles with Cheryl Ladd for Capitol Records in 1982 and the Manhattan Transfer for Atlantic Records in 1983, including "Can't Say No to You" with Cheryl Ladd for Capitol Records in 1982 and "American Pop" with the Manhattan Transfer for Atlantic Records in 1983. In 1984, he and the Four Seasons collaborated with the Beach Boys on the song "East Meets West," which was released on FBI Records, a label he and Gaudio had founded. MCA/Curb released Streetfighter, a new Frankie Valli & the Four Seasons studio album, in 1985. Valli and the Four Seasons' albums from the early 1980s on were mostly repackaged versions of their successes, with solo and group recordings blended together and the CDs attributed to Frankie Valli & the Four Seasons. Valli found time to act in feature films such as Dirty Laundry (1987), Eternity (1989), Modern Love (1990), and Opposite Corners (1995), as well as TV movies, in addition to touring. Valli was a member of the Four Seasons when they were inducted into the Rock & Roll Hall of Fame in 1990. Curb released another new studio album, Hope + Glory, in 1992, this time under the name Four Seasons.
Valli went on to do a lot of touring. On the critically renowned cable TV series The Sopranos, he had a recurring role as a gangster (that is, until his character got whacked). He and Gaudio collaborated on a "jukebox" musical incorporating Valli and Four Seasons songs in the mid-2000s. Unlike ABBA's Mamma Mia!, which incorporated the band's music into a fictitious plot, Jersey Boys was essentially a theatrical biography of the Four Seasons. It premiered to great acclaim on Broadway on November 6, 2005, and went on to win the Tony Award for Best Musical. The performance boosted the group's visibility, which led to fresh interest in Valli, who signed a new recording deal with Universal Motown and released Romancing the '60s, his first solo album in 27 years, on October 2, 2007, a compilation of versions of '60s songs he'd never recorded before.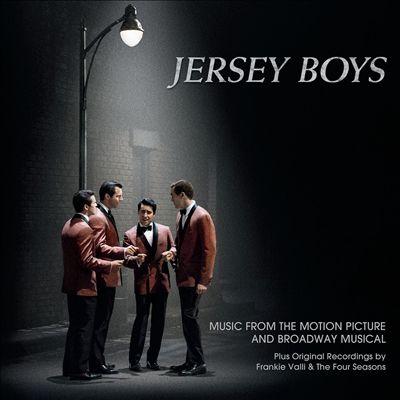 Jersey Boys was adapted into a film in 2014, directed by Clint Eastwood and starring John Lloyd Young as Valli. 'Tis the Seasons, a Christmas album produced by Bob Gaudio and including a guest performance by renowned guitarist Jeff Beck, was released in 2016. Valli collaborated on the intimate standards CD A Touch of Jazz with jazz keyboardist Joey DeFrancesco in 2021.
Watch This Video-
Frankie Valli is an American singer, songwriter and actor. He's best known for his 1959 hit "Can't Take My Eyes Off You". His net worth is estimated to be around $50 million. Reference: frankie valli net worth.
Frequently Asked Questions
Is Frankie Valli deaf?
A: No, Frankie Valli is not deaf.
What was the 4 seasons biggest hit?
A: The 4 seasons was the latest hit tune by The Chainsmokers, which debuted on December 8th 2017 and has been viewed over 1.2 Billion times on YouTube as of April 2019.
Who does Frankie Valli marry?
A: Frankie Valli married Sandra Dee in the New Jersey bar.
Related Tags
frankie valli – wikipedia
frankie valli tour 2021
is frankie valli still alive
how old is frankie valli
frankie valli children