Jorge Medina is an American singer and songwriter who was born in the Bronx, New York. He is best-known for his self cover of "I Don't Wanna Miss a Thing" which became the theme song to Transformers: The Last Knight. His other hit single album release include Workin' It Out with Adam Lambert and For You I Will from Godzilla (2014).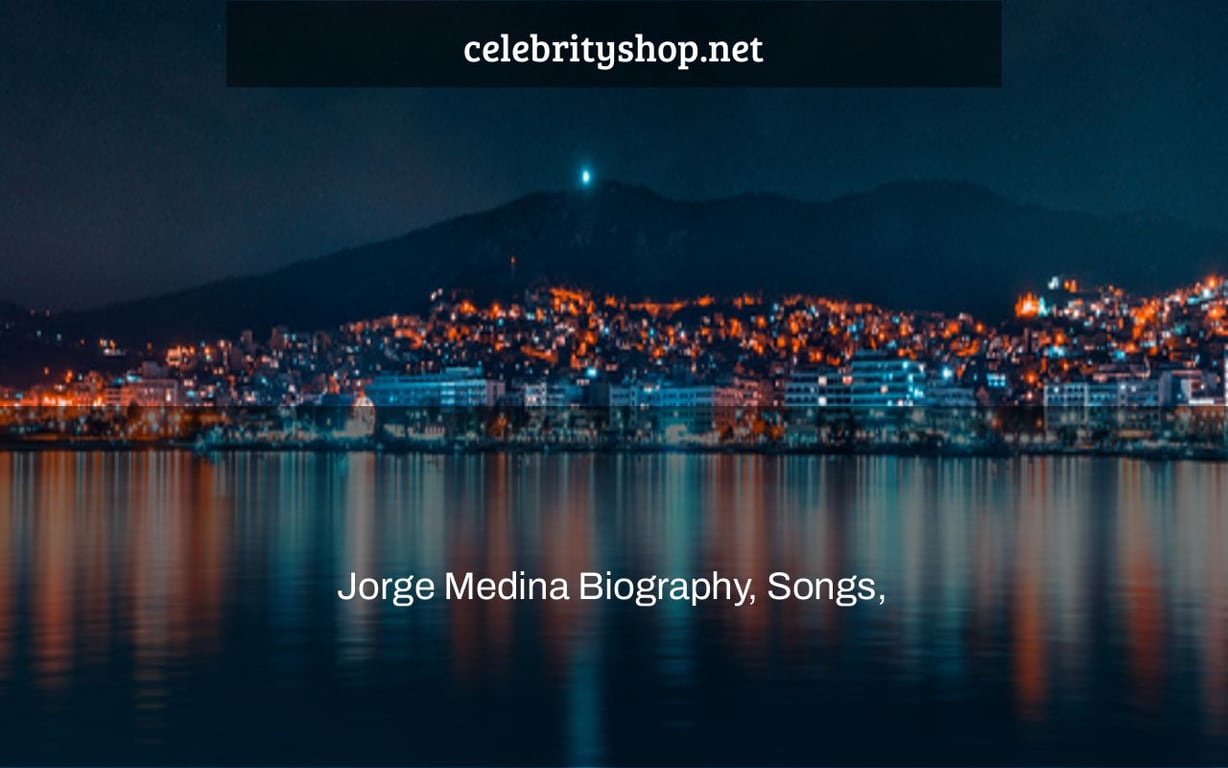 Jorge Medina is a singer and composer best known for his two decades as the main vocalist of La Arrolladora Banda el Limón de René Camacho, a classic Mexican group. Passion, sensitivity, and sensuality are all there in his delicate, somewhat gritty voice. During his time with the band, they had 11 Top Five albums on the Regional Mexican charts (half of which were number one), and 10 more albums that were in the Top 15 of Latin Albums. They also had six singles in the Top 200, as well as dozens more songs on Mexican and Latin radio. He has pursued a solo career after quitting the band in 2017.
Medina was born in Sinaloa in 1974 and now lives in Mazatlan. Before joining Camacho's newly created Arrolladora Banda el Limón (an result of his own break with the La Original Banda el Limón de Salvador Lizárraga), he sang with many ensembles, including extensive periods with Tiburon and Banda Nueva Ilusion between 1992 and 1996.
Medina was an immediate popularity with both concertgoers and record buyers due to his excellent looks and captivating demeanor. The vocalist was a frequent on television as the band's spokesman, and he was a celebrity not just in Mexico, but also in Central America and the United States. During those two decades, Medina played 4,500 gigs with the best-selling ensemble. To cope with the stress of being apart from his wife and family, he pushed himself even harder and drank excessively to unwind. He took a two-month leave of absence after falling into a serious depression and being told by his doctor that he needed to relax, which led to him quitting the Camacho band in the early summer of 2017 — his former boss found out through social media, sparking a breach between the two men. Medina was urged to pursue a solo career by his family and producer Chuy Lizárraga after additional rehabilitation. He and the producer, who is signed to Fonovisia, joined the latter's Estudio 13 in August to begin recording and forming a new band. Horacio Palencia and Calibre 50's Edén Muoz, Omar Tarazón, Max Peraza, and Espinoza Paz were among the songwriters that contributed tunes. Between the end of 2017 and the spring of 2018, four pre-release singles and videos were released. While each tune charted on digital streaming sites and terrestrial radio, the videos garnered millions of views together. (The radio single "Al Cien y Pasadito" topped the Mexican National Chart for 14 weeks.) Medina released the long-player As o Más Claro? in late September and started touring Mexico with his new band.